How Does It Work?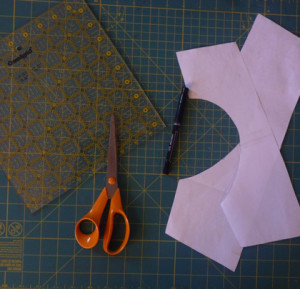 – First browse my galleries of completed items to get some ideas and inspiration.
– Once you have decided on the type of item you would like me to create for you, check out the in-stock fabrics I have available.
– Please let me know if there is a specific color or print you would like and I'll do my best to get it for you even if I don't have it in-stock!
– I can do custom sizing based on your measurements for any of my products or I can approximate sizes if you're purchasing something as a gift.
– Unless otherwise specified, all of my items are custom made to your size, color and fabric choices.
– Once you have decided what you want, the colors, details, and sizing – place your order and I'll get in touch with you (if you haven't already contacted me) to confirm everything before I start to work.
Legacy Dresses:
– For no additional charge, I can take one of your/your husband's T-shirts or dress shirts and turn it into a great legacy dress for your little one.
– Please contact me about this before you order so I can be sure that your shirt will work for what you want.
– Make sure the body of the shirt is in good enough shape to use. Ring around the collar and stained armpits are usually removed in making the dresses, so it's also a good way to save that old favorite.